District News
Next >> Viewing 1 - 20 of 99 stories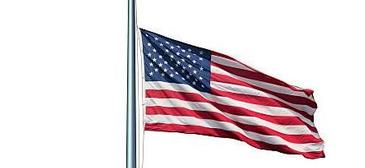 Flags at half Staff: June 28, 2019:

GOVERNOR CUOMO DIRECTS FLAGS AT HALF-STAFF FOR FALLEN SOLDIER Governor Andrew M. Cuomo today ordered flags on state government buildings to be flown at half-staff starting tomorrow, June 28, in honor of a Trumansburg, New York Soldier who died as a result of injuries sustained in Uruzgan Province, Afghanistan on June 25. He was 24 years old. "On behalf of all New Yorkers I extend our sympathy to the friends, family, and fellow soldiers of Sgt. Johnston," Governor Cuomo said. "His death is a reminder of the sacrifices members of the military make to protect the freedoms and the values that this state and this nation were founded upon." Sgt. James G. Johnston was assigned to the 79th Ordnance Battalion (Explosive ...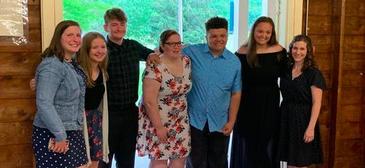 LaFayette Students Take on Teen Institute Leadership Positions: Last week, several LaFayette students attended the Teen Institute Leadership Reception. The Teen Institute offers an intensive leadership training experience that is based on trust in the ability of young people to help themselves, and their peers, make responsible choices about drugs and alcohol. Once basic knowledge has been acquired, students can then provide education and programs in their schools and community organizations. These students also sign a pledge with a family member to remain drug and alcohol free - and to uphold Teen Institute Values - during their years of service.
The leadership reception was held to honor graduating seniors from the program, but also to induct new youth staff and senior youth staff ...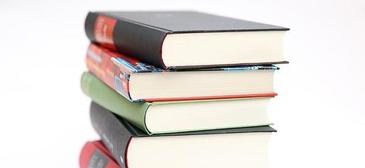 Grimshaw Elementary Book Swap is Underway:

Grimshaw Elementary's "Book Swap" is currently underway. Please feel free to donate any gently-used books (appropriate for students in grades K-6) to the elementary school, to help ensure that reading - and learning - don't take the summer off! Please click on the flyer image for information, and thank you for your participation!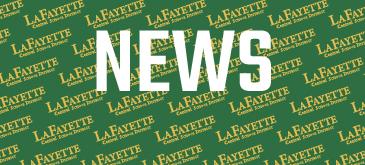 Dear Parents/Guardians: June 11, 2019:

June 11, 2019 Dear Parents and Guardians, This morning, there was an incident involving a student who posted an inappropriate message on a social media site stating that "if the Raptors do not win the championship, I am going to bring a gun to school." Another student saw the message and brought the matter to the attention of school staff this morning. In accordance with our protocols, the district initiated our emergency response plan and contacted law enforcement. Law enforcement investigated the issue and law enforcement has determined that there is no credible threat to school safety. As the district is required to preserve confidentiality with regard to student matters, the district is prohibited from releasing any other ...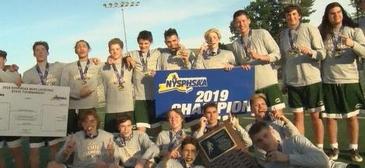 Boys' Lacrosse Team Captures Class D State Championship:

Congratulations go out to the LaFayette/Onondaga Boys' Lacrosse Team, which captured the NYSPHSAA Class D Championship with a 9-8 overtime victory versus Briarcliff! Click here to follow News Channel 9's coverage of the title win, and check out the video below for player reaction!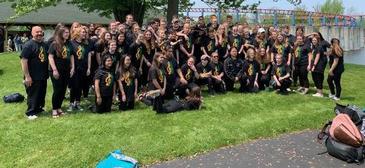 High School Band and Chorus Compete at Darien Lake Music Festival:

On the last day of May, the LaFayette Junior-Senior High School sent two groups to compete in Darien Lake's Music Festival! At the festival, LaFayette's senior high chorus (grades 9-12) competed in the "High School Mixed Choir" category, and the senior high band (grades 9-12) competed in the "Concert Band Class AA" grouping. During festival competition, students are given a performance evaluation by qualified adjudicators based on their performance. Each group performed two musical selections, and two judges evaluated qualities such as spirit, style, expression, musicality, accuracy, technique, and interpretation. Both groups earned a rating of "Outstanding with Distinction," which is the highest rating a team can receive! Congratulations ...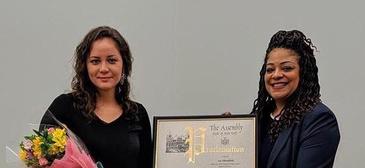 Asa Shenandoah Named Exceptional Woman of CNY:

Earlier this week, LaFayette Central School District's Native Liaison, Asa Shenandoah, earned the "Exceptional Woman of CNY" award, given by Assemblywoman Pamela Hunter!

Asa was recognized for working tirelessly to have a positive impact on the lives of others. She has touched ...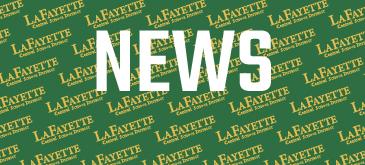 Dear Parents/Guardians: May 31, 2019:

May 31, 2019 Dear Parents and Guardians: Starting in September, all schools will dismiss early on Mondays to allow teachers to participate in collaborative team meetings focused on improving teaching and learning throughout our school district. These collaborative team meetings are called Professional Learning Communities (PLCs) and focus on four essential questions: What do we expect our students to learn? How will we know that our students are learning? How will we respond when our students do not learn? How will we respond when our students already know it? Dismissal times for the schools are as follows: 1:45 PM dismissal for Grimshaw Elementary and ...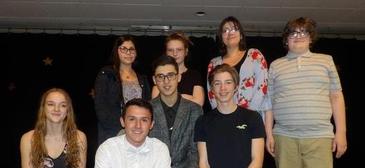 BPS Students Give Loretto Residents a Prom to Remember:

We currently find ourselves in the middle of "prom season," a weekend that holds special memories for a lot of us. However, a couple of caring students from the LaFayette Central School District's Big Picture School (BPS) recently helped a different group of seniors create some special memories of their own. From an idea conceived by BPS senior Hunter Luteran, the Loretto Senior Prom was born. Hunter has been an intern at Loretto since his sophomore year, and has come to consider many of its residents as "family." He had the idea to bring all the best parts of prom directly to a group of residents who may not "get out" as often as they would like. No prom would be complete without a few classic staples, and true to form, the Loretto Prom ...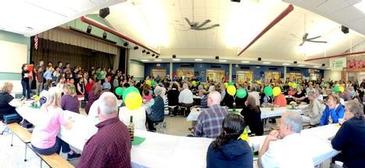 Grimshaw Welcomes Honored Guests for Grandparents' Day:

Last weekend, the Grimshaw Association of Parents and Staff (GAPS) welcomed the community to the 16th annual Grandparents' Day! This year's event was well-attended, seeing almost 400 honored guests walk through the doors of the Grimshaw Elementary School. Grandparents were first treated to a performance by members of the fourth grade chorus, who worked with Mrs. Snyder for weeks as they practiced the songs. Guests then spent time with their hosts in the classrooms, participating in a variety of activities let by teachers and teaching assistants. Mrs. Reppi coordinated an art show exhibition in the gymnasium, offering the hosts a chance to show off some off some of the amazing work they've done during the school year. Finally, visitors to grandparents day were ...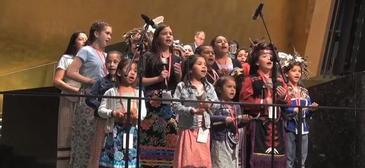 Sjisäwishék' Youth Invited to Sing at United Nations Forum:

Almost half a century ago, Haudenosaunee leaders from the Onondaga Nation began their fight to have indigenous issues addressed at the United Nations. In July of 2000, the United Nations Permanent Forum on Indigenous Issues was formed, and its first meeting was held in 2002. The Permanent Forum meets annually for two weeks to discuss indigenous issues related to the economic and social development of culture, the environment, education, health, and human rights. This April marked the 18th annual forum at the United Nations. But for the first time, the Onondaga Nation's Sjisäwishék' group was invited to the Permanent Forum to perform Haundenosaunee women's dance songs! The Permanent Forum appreciated the intentions of the children, and what the youth were ...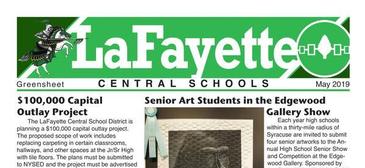 May 2019 Greensheet Newsletter:

The May Greensheet has arrived! Please click HERE to read all the exciting things we have going on in the District, or click on the "Greensheet" logo on the District home page.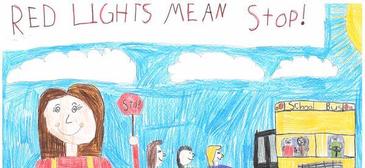 Students Design Posters to Raise Awareness for Bus Safety:

Recently, the New York Association for Pupil Transportation (NYAPT) held a poster design contest to help raise awareness for school bus safety. The theme of this year's competition was "Red Light Means STOP!" in accordance with the district's (and state's) increased focus on cracking down on motorists who attempt to pass stopped school bus signs. Several students from the LaFayette Central School District entered the competition, and placed in the regional (Central New York) competition! The next step will be the statewide judging, which will take place this July during the NYAPT summer conference. Congratulations to this year's winners! Click on any image to enlarge it. Division ...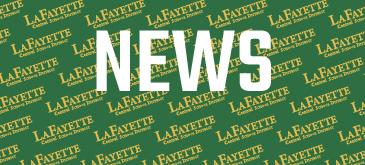 Dear Parent or Guardian::

May 9, 2019 Dear Parent or Guardian: Our school district will be hosting our first district comprehensive improvement team meeting on Monday May 20, 2019 from 3:30 PM - 7:30 PM at the LaFayette Jr/Sr High Conference Room. I am inviting any interested parent, student, or staff member to participate in the creation of our district comprehensive improvement plan. Refreshments will be served at around 5:30 PM. Improvement team members will be asked to attend three sessions during the school year: ? Monday May 20, 2019 3:30-7:30 PM - HS Conference Room ? Monday June 3, 2019 3:30-7:30 PM - HS Conference Room ? Future Date To Be Determined at the first team meeting The purpose of the meeting is to analyze results from building school improvement teams, district academic ...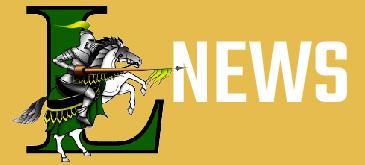 Important Message from Superintendent Belfield:

To: LaFayette CSD Parents and Families From: Jeremy Belfield, Superintendent of Schools RE: Toy Gun Reported at Onondaga Nation School Date: May 9, 2019 Dear Parents and Families: I am writing to inform you about a report of a plastic toy airsoft gun that was brought to school by an elementary student at the Onondaga Nation School. The student brought the plastic toy gun to school and showed it to two other students on the bus. I am sharing this information with all families in an effort to be fully transparent and to dispel any rumors surrounding this issue. Please be mindful that the student did not bring the toy gun to school with any malicious intent and students were not in danger. The matter is being handled in accordance with the district's code ...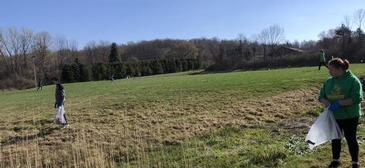 ECOS Team Organizes Earth Day Activities:

Following spring break, members of the LaFayette Junior/Senior High School's ECOS (Environmentally Conscious Organization of Students) club decided to shake off any post-break rust by participating in a series of eco-friendly Earth Day events throughout the week! Students were able to participate in a variety of "green" activities, including an Earth Day cleanup, creating environmental awareness posters and dioramas, and repurposing non-recyclable materials into planters to give them a "second life" outside of a landfill. By organizing a wide swath of events, the ECOS team gave students the opportunity to chase any (or all) of their passions. Participation in these events was not exculsivley its own reward, however. Competitions were built around ...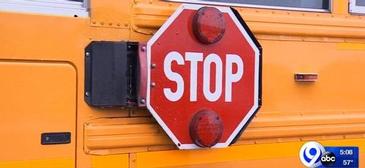 Operation Safe Stop Aims to Protect Students:

On May 2, the Onondaga County Sheriff's Department and the Pupil Transportation Safety Institute helped kick off " Operation Safe Stop " at the LaFayette Central School District. This statewide initiative aims to help better protect students by cutting down on incidents of drivers passing school buses that have their "stop" sign deployed. It is estimated that a staggering 50,000 New York State motorists pass stopped school bus signs each day. A day before Operation Safe Stop was announced, new legislation was put into motion that will greatly increase the penalties for passing a stopped school bus sign. These include up to $400 in fines and, possibly, jail time. Furthermore, law enforcement statewide (in both marked and unmarked patrol cars) ...
Next >> Viewing 1 - 20 of 99 stories