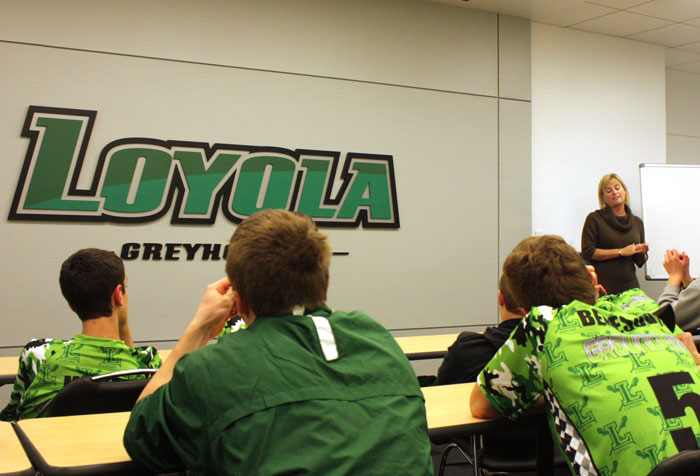 Lancers Baltimore Trip to Loyola University
April 28, 2012

Baltimore – The LaFayette boy's lacrosse team had a truly enjoyable weekend. The Lancers had the opportunity to travel to Baltimore, Maryland and take a campus tour of Loyola University and play Kinnelon H.S. from New Jersey.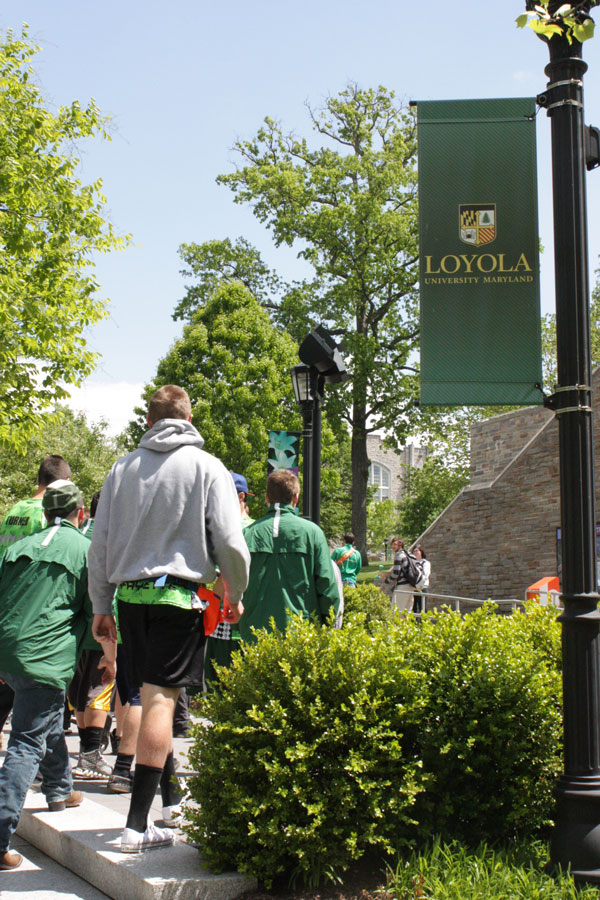 The campus tour of Loyola University was excellent. The students athletes learned a great deal about the campus, the history, the tradition, and the requirements needed to be accepted. But there was another bit of energy in the air, number 1 ranked Loyola was to face Johns Hopkins in a Battle of Charles Street. Loyola was on a 12 game win streak and was about to face Hopkins, their rival just 2 miles down Charles Street.

But before the Lancers were able to watch the Battle of Charles Street, the Kinnelon Colts were waiting. Three years ago the 2 schools battled to a LaFayette overtime win with John Greeley (Hopkins) netting the game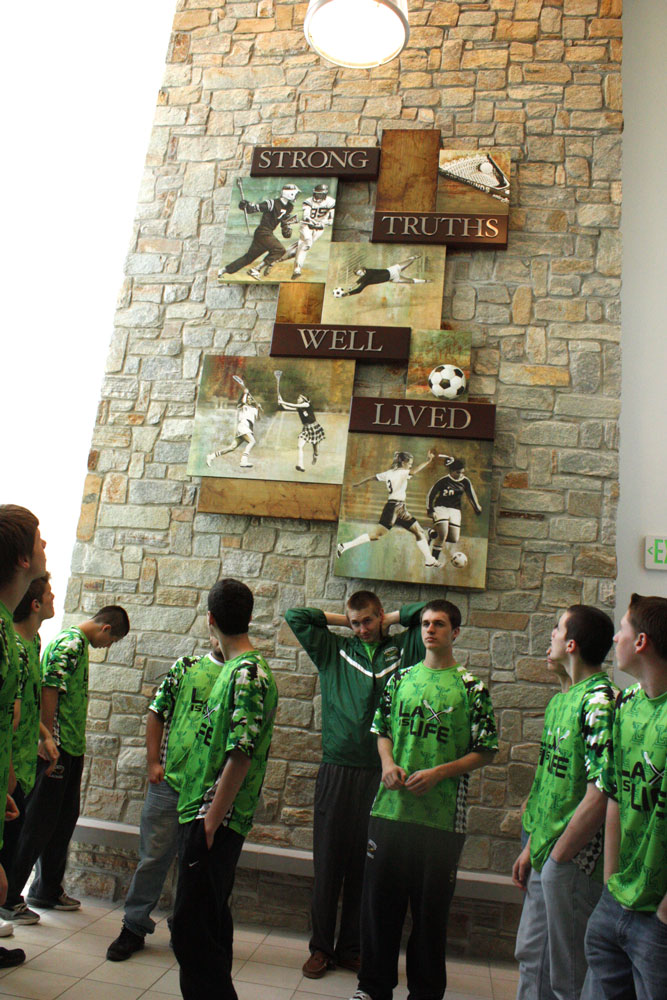 winner with an assist from Zac Guy (Georgetown). So the Lancers were excited to face the New Jersey squad. Just moments after midfielder Nabil Akl won the opening faceoff, attackman Matt Bennett slipped between two defenders to score the first of his 3 goals of the day. By the end of the half, attackman Louie Geswaldo led the Lancers to a 5 to 1 first quarter lead with 2 of his 3 goals. The Lancers built a 9 to 3 halftime lead and a 13 to 5 4th quarter lead before holding on to a late furry by the Kinnelon Colts and a 13 to 11 win.