Onondaga Nation- The end of school signals a time
for the annual 4th-8th grade lacrosse game. This year there was some thing special on the field, actual lacrosse goals.
"Last year we had to play with make shift goals," said 6th grade teacher
Mr. Gryzlo. "So the kids and staff started fund raising to have enough money to purchase goals. They look great."
After the bake sales and 50-50 raffles, the kids had raised enough money to purchase 2 regulation sized field lacrosse goals. The students carried the goals down to the field, choose sides, put on some pinneys, and it was game on!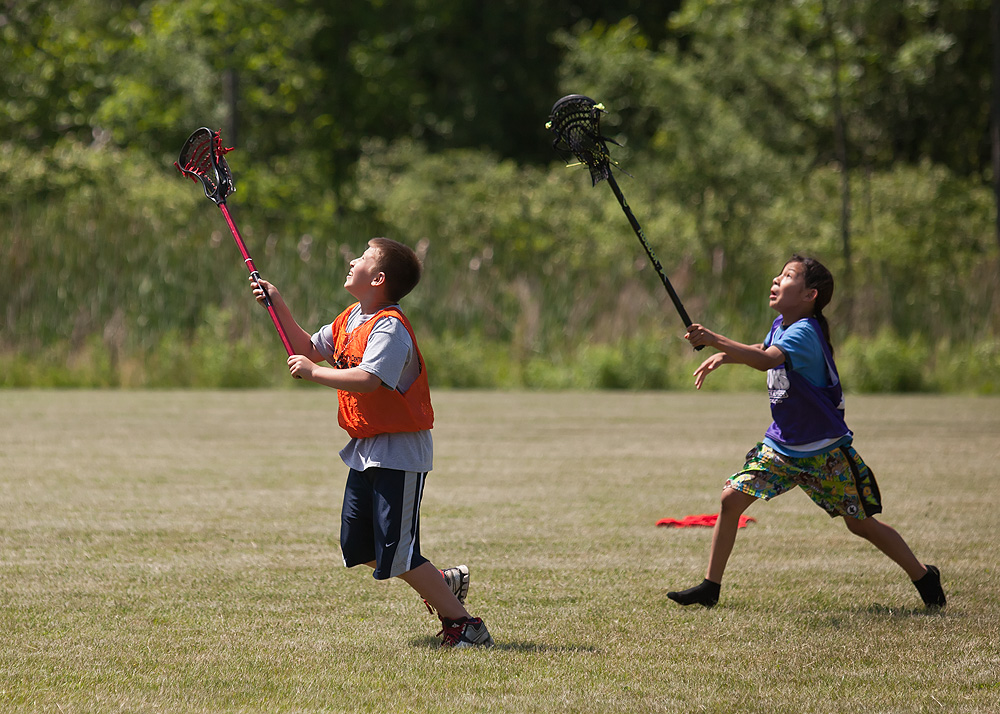 "The new goals are nice," said Jaden from the 5th grade. "It's better than shooting on a picnic table like we did last year."
"I like the black pipes," stated Elan also from the 5th grade. "They look cool."
It looks as though the fund raising work was a success thanks in part to

Mr. Gryzlo's efforts and commitment to this project, "
The students and staff at the Onondaga Nation School would like to again thank the families and community members who supported the "Lacrosse Net Fund". With your help and dedication to the children of the Onondaga Nation School, we were able to enjoy these new nets in time for our annual spring lacrosse game. Nyaweñha."