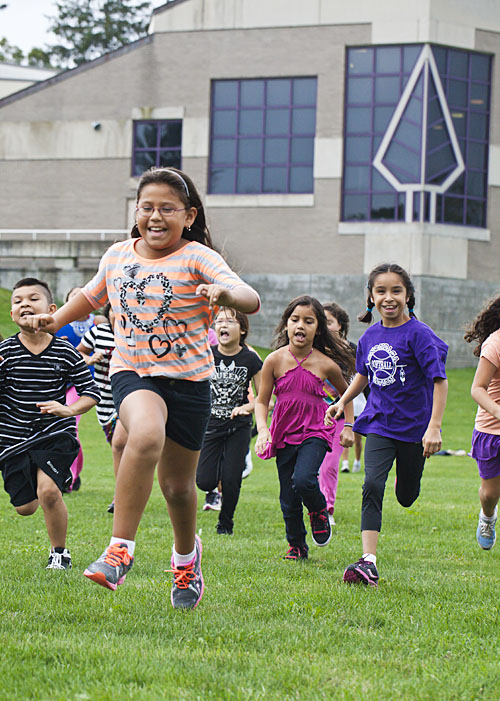 Running Club
Wadeñ nwa Aweñha
September 28, 2012

Onondaga Nation- School psychologist Mrs. Spicer loves to run. She is now sharing her love of running with the 3rd through 6th grade students at ONS.

"Physical activity has been shown to result in numerous benefits, including better mental health and increases in academic achievement for children," stated Mrs. Spicer. "Among school-aged children, physical activity programs help children develop social-skills, improve their mental health, and reduce their desire to engage in dangerous or risky behaviors. In addition, children who are more active have been found to have fewer feelings of depression, greater well-being, and higher lev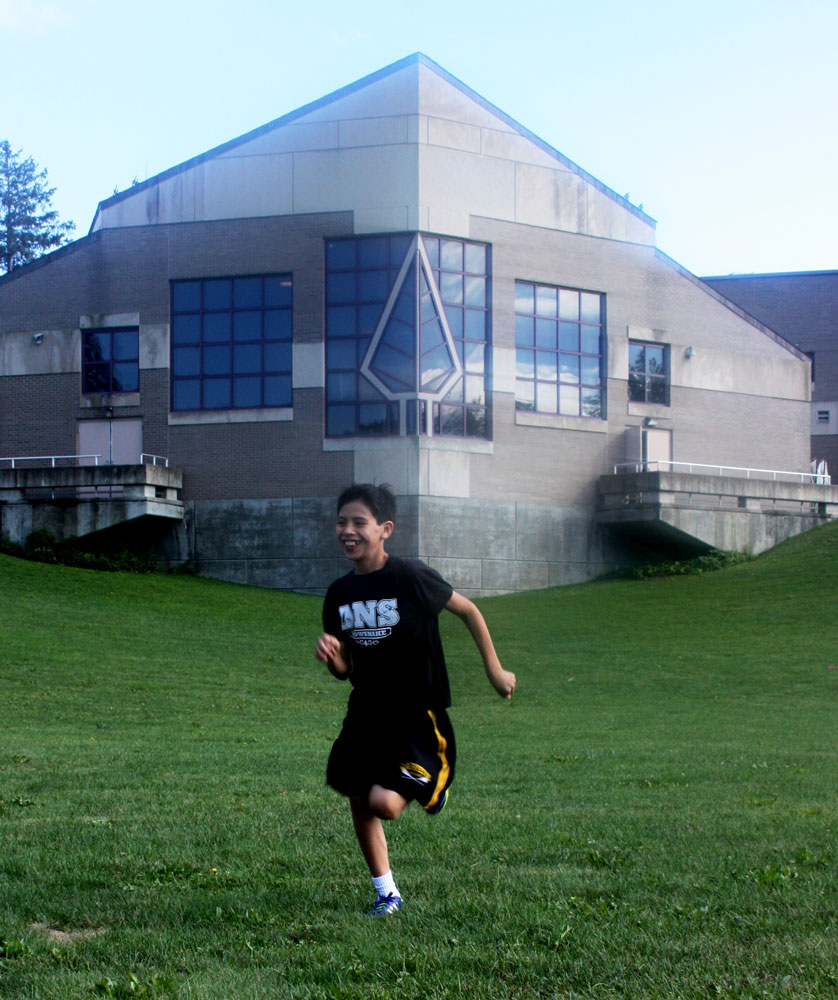 els of self-esteem as compared to less active peers. Further, exercise run over an extended period of time has been found to enhance cognitive abilities."

So on a bright and sunny Wednesday afternoon, Mrs. Spicer and Miss LeoGrande led a group of young runners in some intial stretching excercises before their run.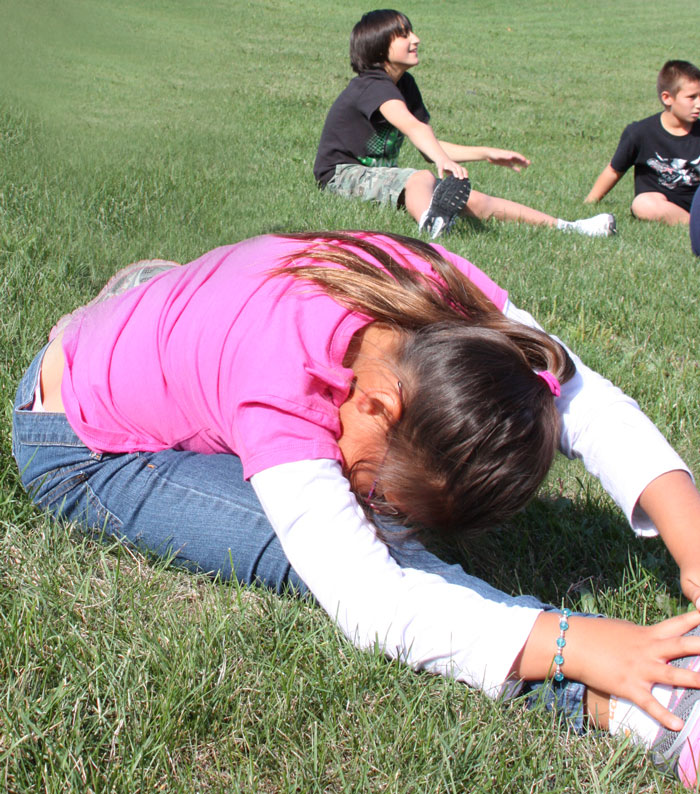 Mrs. Spicer added about the benefits of running, "Physical activity in school settings teaches children to learn how to cooperate, share, and follow rules of group activities, in addition to wanting to challenge themselves. As part of an initiative to promote health and wellness among students at the Onondaga Nation School."

And many parents and children are excited for the opportunity. Over 50% of students in grades 3-6 have already signed up for the program, with more and more students choosing to enroll each day. As a part of the running club, the students are preparing for the Apple Festival Fun Run, a one-mile run targeted towards children and others in the community as part of Apple Festival.

Mrs. Spicer added, "Our hope is to have healthy life choices and the value of physical activity to be modeled and adopted by children and adolescents, with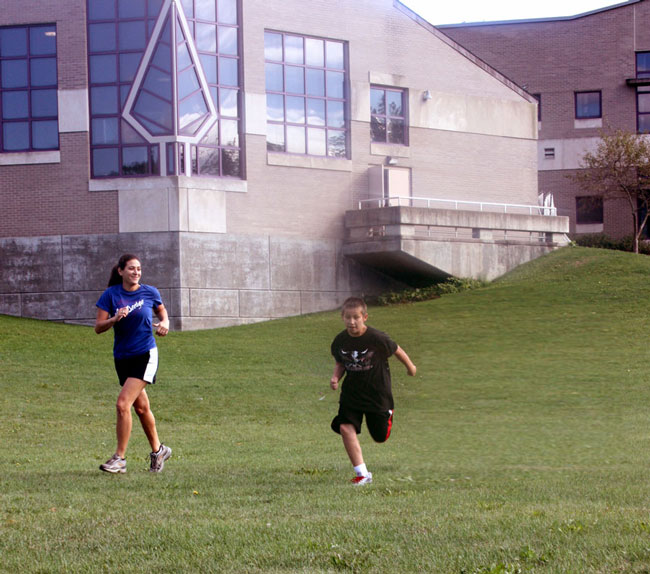 the ultimate goal being a greater quality of life for all."

The club will meet after school on Wednesdays, up through October 3rd. We will then offer another weekly running club again in the spring following the April break.