Congratulations to Miles and Lyle Thompson:
Tewaaraton Award Winners!
On May 29, 2014, history was made. Lancer alumni Lyle and Miles Thompson of the Onondaga Nation were awarded recipients of the 2014 Tewaaraton Award. This was the first year that the award for the best collegiate lacrosse player was shared; it was the first time the award was given to brothers; it was the first time the award was given to the point and goal scoring Division I record holder; and it was the first time the award was given to Native Americans.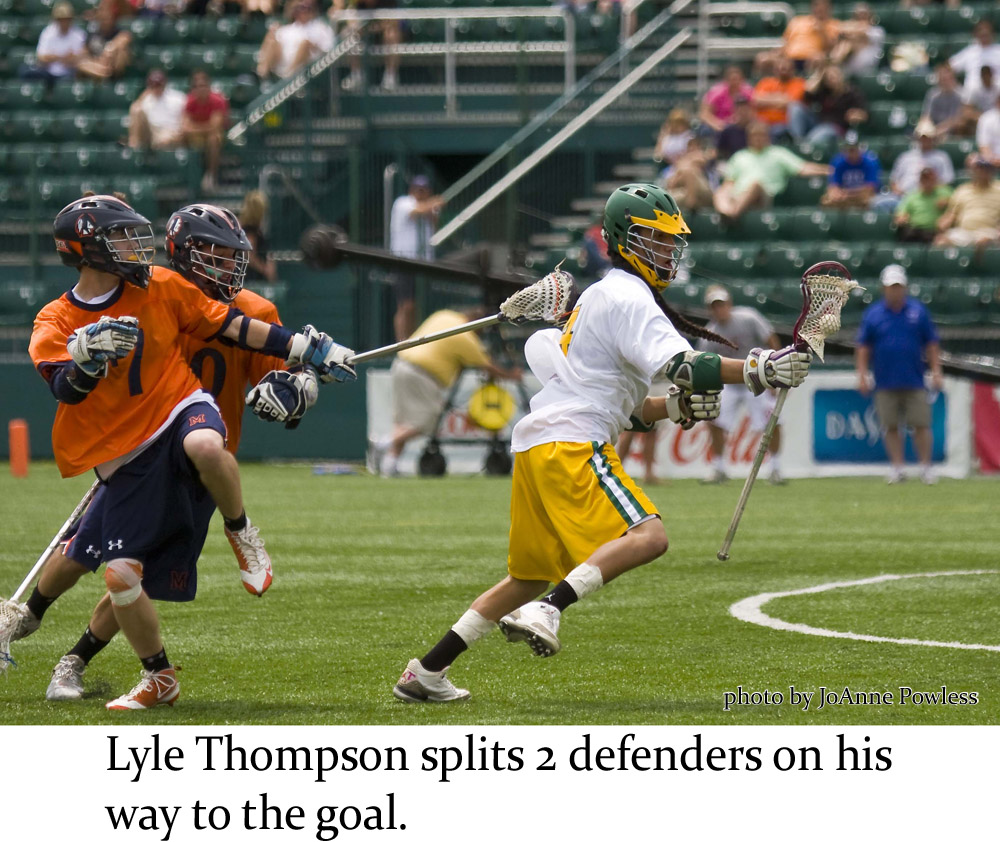 "We are so proud of both Miles and Lyle," said coach Mike Riese. "Their love and commitment to the game has taken them very far. And I don't think that they are done yet."
Lyle (who was a Tewaaraton finalist last year) led the nation with 77 assists and 128 points. He surpassed Steve Marohl's 22-year single-season Division I points record (114, 1992) and matched Marohl's single-season assists mark (77, 1992). He received the United States Intercollegiate Lacrosse Association (USILA) Lt. Raymond J. Enners Award for Outstanding Player of the Year, and his second consecutive USILA Lt. Col. J.L. (Jack) Turnbull Award for Outstanding Attackman. He also collected USILA All-America first team, America East Player of the Year and first team All-America East honors for the second year in a row. Lyle also became the only Division I player to record two 100 point seasons!

Miles Thompson ranked first in the nation in goals with 82. He earned first team All-America East honors for a second consecutive season and earned America East Tournament Most Outstanding Player honors. His 82 goals matched Yale's Jon Reese (1990) for the all-time single-season record, and his 293 career points rank tenth all-time!
While at LaFayette High School, both brothers earned All-American status and helped the Lancers reach the State final in 2009.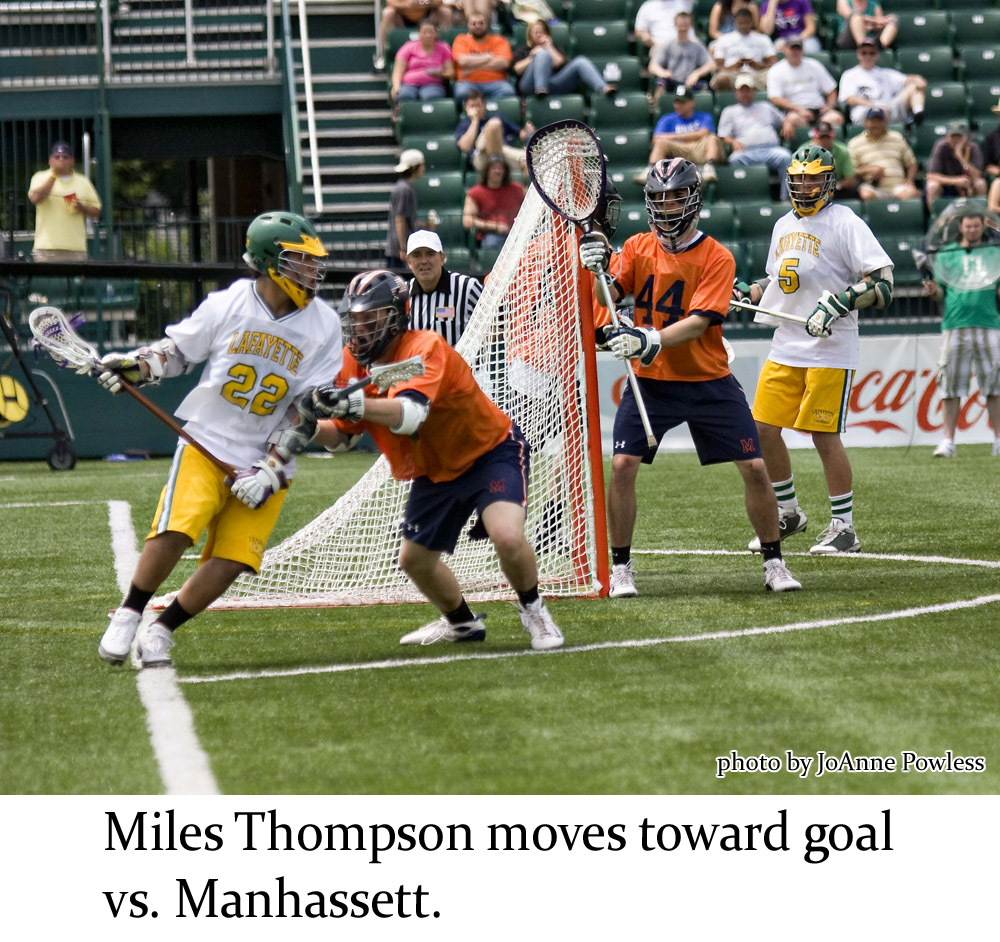 "Most people look at the goals they scored while they were Lancers, but they both do so much more than that on the field," added Coach Riese. "Lyle and Miles were tenacious and getting ground balls and the extra possessions that help set up their teammates. Plus they were always teaching their teammates. It was like having extra coaches on the field."
Congratulations to the entire Thompson family!