Great Day for LaFayette Lacrosse
Syracuse v. Johns Hopkins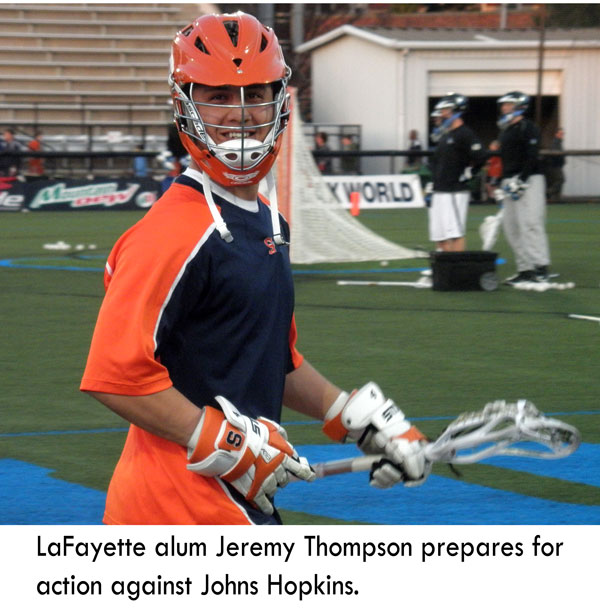 Saturday was an extremely busy day for LaFayette Lacrosse. Saturday morning saw the JV team head to Homer and the Varsity team travel to ESM for early morning scrimmages.

The reason the teams put their gear on so early to play is so that they were able to catch a bus to head down to watch the Syracuse/Johns Hopkins lacrosse game in

Baltimore, Maryland.
The LaFayette Lacrosse Booster Club arranged for the team to go to the game because of the opportunity to watch three former Lancers playing in the biggest college game of the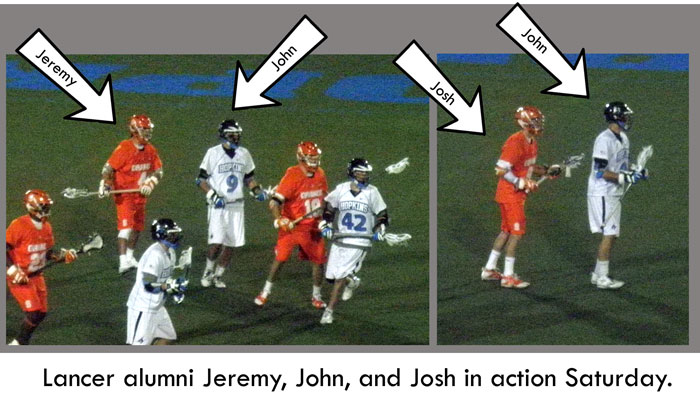 weekend; Josh Amidon and Jeremy Thompson for Syracuse University and John Greeley for Johns Hopkins.
Coach Mike Riese said of the former Lancers, "These three individuals have shown great dedication and determination to reach their goals. But most importantly, Josh, Jeremy, and John are respectful young men who are outstanding role models for our young players to follow."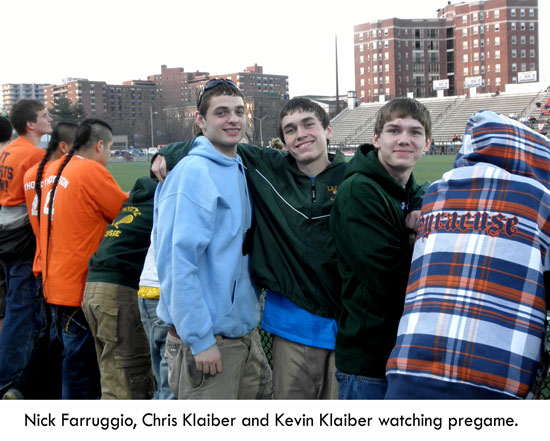 When Coach Kevin Gale asked who he thought would win in tonight's game, he replied, "LaFayette wins. It is a great day. We will be cheering for all three of our boys to do well."
In the end, Syracuse won the game 10-7 over Johns Hopkins. But the seeing all three of the boys out there contributing was priceless.



More photos: