Welcome To
LaFayette Lancer Hoops 2018-19
LANCER BASKETBALL SCHEDULE
2018-19
Monday 11/ 5 Tryouts start
opponet
time&site
Friday 11/23
Cincinatus win
2pm& 330pm Home
Saturday 11/24
DeRuyter Win
330pm Home
Friday 11/30
Solvay loss
5PM Home
Friday 12/7
OCS Win
5PM Home
Wednesday 12/12
Fabius Win
530PM Away
Friday 12/14
MPH WIN
5PM Home
Wednesday 12/19
Tully Win
530PM Away
Friday 12/21
Weedsport loss
530PM Away
Friday 1/4
Port Byron Win
5PM Home
Tuesday 2/12 (updated)**
Cato
530PM Away
Sunday 1/13 Zebra Classic
Pulaski Win
12 Noon OCC
Wednesday 1/16
Faith Heritage Win
5PM Home
Saturday 1/26
Morrisville
12 noon home
Wednesday 1/30
OCS
530pm away
Friday 2/1
Fabius
5PM Home
Tuesday 2/5
BVM
5pm Home
Wednesday 2/6
MPH
5PM Away
Friday 2/8
Tully
5PM Home
Monday 2/11
Maddison
5PM Home
Saturday 1/5
Deuryter Win
@Occ PM




| | | |
| --- | --- | --- |
| Name | Position | Grade |
| #1 Collin Dix | F | Jr. |
| #2 Reid Jackowski * | G | Sr. |
| #3 Jackson Denue | G | Sr. |
| #10 Isaac Dow * | G | SR. |
| #11 Ryan Zajac | G/F | Jr. |
| #13 Dylan Lyons | F | Jr. |
| #20 Mason Homer | G | Jr. |
| #23 Kyle Tracy * | F | Sr. |
| #24 Jack Caughey | G | Jr. |
| #30 Sander Varvin | F | Sr. |
| #33 James Baker | F | Jr. |
| #44 Tom Long | G/F | Sr. |
| Head Coach Jerry Kelly | | |
| Asst. Coach Ben Ternosky | | |
| JV Head Coach Sean kelly | | |
| Asst. JV Tim Baker | | |
| Scorekeeper Evy Ryan | | |
| Principal Jason Ryan | | |
| Superintendent Jeremy Belfield | | |
| Athletic Coordinator Jerry Kelly | | |
| Athletic Secretary Tiana Poplawski | | |
| Modified Coaches Tim Miller & David Amidon | | |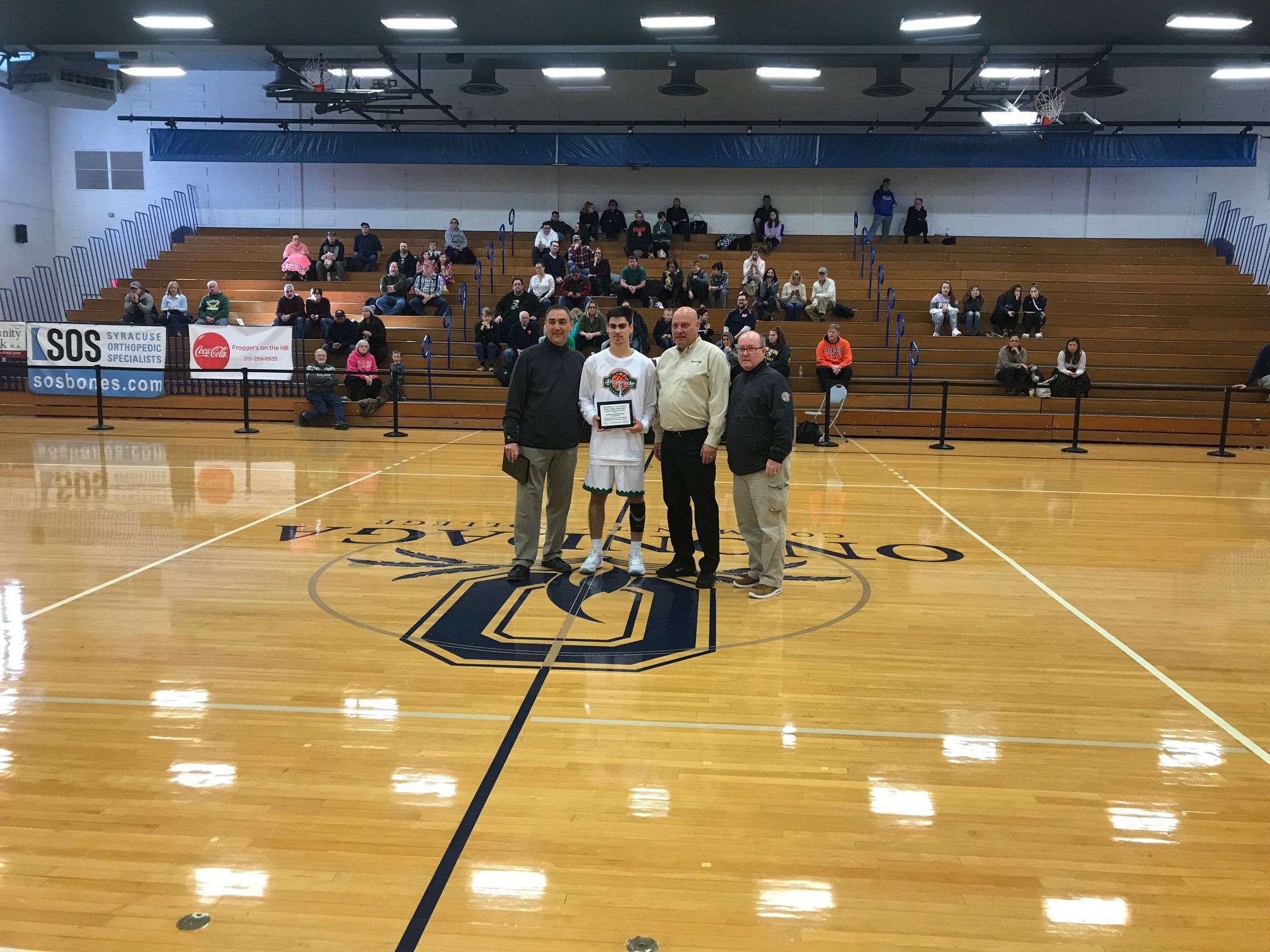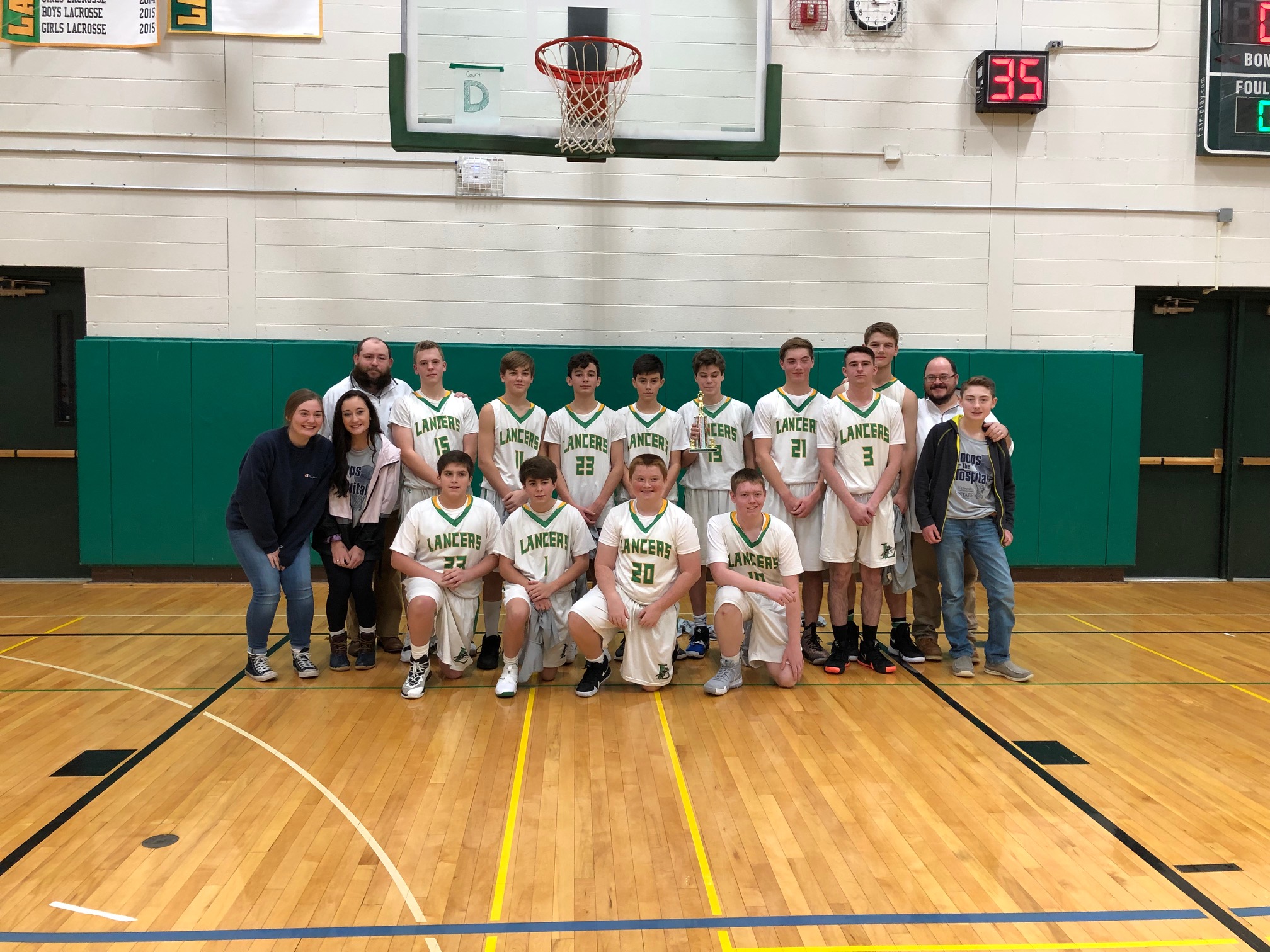 Announcements
Congratulations to Reid Jackowski and Isaac Dow who were both selected to the all Tournament team at the Lancers vs cancer tournament and to Dylan Lyons who who was tournament MVP!! great job guys!!
---
Congratulations to the Jv and Varsity boys Basketball teams who both captured the Lancers vs cancer Thanksgiving tournament!! Great job guys!!
---
CONGRATULATIONS TO REID JACKOWSKI ON BEING SELCETED AS THE WINNER OF THE ZEBRA CLASSIC SCHOLARSHIP AT THE ZEBRA CLASSIC GAME ON 1/1319!!
---
CONGRATULATION TO ISAAC DOW ON BEING SELECTED AS THE MVP AT THE ZEBRA CLASSIC ON 1/13/19 GREAT JOB ISAAC!!