Board appoints Onondaga Nation School administrators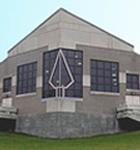 Sept. 1, 2017: The LaFayette Central School District Board of Education recently approved two staffing changes for Onondaga Nation School.
During its Aug. 24 meeting, the board appointed former LaFayette CSD administrator and teacher John Gizzi to the position of interim principal and long-time elementary teacher Simone Thornton was appointed dean of students.
Mr. Gizzi previously served as social studies teacher and assistant principal at LaFayette Junior/Senior High School, and in 2013 retired from the Cincinnatus Central School District. He most recently worked at Marcellus Central School District as director of humanities, a position he held post-retirement. He succeeds Mrs. Diane Ellsworth who retired.
Ms. Thornton has 20 years of teaching experience at various levels within the district, including kindergarten, first and fifth grades. She also served as ELA Curriculum Coordinator, administrative intern and volleyball coach.
As dean of students, she will help manage student discipline and academic progress, provide additional support to teaching staff, and assist with special education programming. She will also work alongside the Gaweenhawi's (Onondaga Nation Education Board) and help provide input on the school's annual budget.
ONS has not had a dean of students in previous years. The position was created by district officials and Onondaga Nation Education Board members this summer in an effort to strengthen the relationship between LaFayette CSD and the ONS community. It is being funded by the ONS budget with assistance from New York State Education Department's Native American Education Unit. It will not impact the district's annual taxpayer budget.
Ms. Thornton was selected for the position of dean of students by LaFayette CSD Superintendent of Schools Jeremy Belfield in collaboration with the Gaweenhawi's.