LaFayette sophomore joins peer leadership program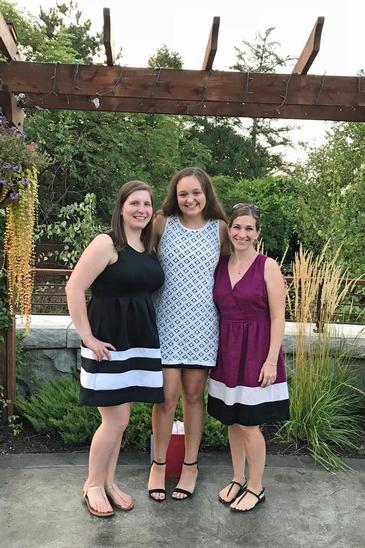 Sept. 28, 2017: LaFayette Junior/Senior High School sophomore Kierstin Rurka is committed to leading a healthy lifestyle and wants to help her peers do the same.

During a Sept. 25 ceremony held at Rosamond Gifford Zoo, Kierstin was inducted into the Heart of New York Teen Institute (TI) as a member of the program's youth staff. Part of Central New York's Prevention Network, TI is designed to empower teens with knowledge, skills and confidence so they can advocate for positive change within their schools and communities.

"Kierstin is working hard to become a strong leader and it shows," LaFayette Jr./Sr. High School Counselor Kristeen Cool. "Since starting this journey last year when she attended the TI conference for the first time, Kierstin's changes have been remarkable. Her shoulders are back, she speaks with authority and her self-confidence is absolutely soaring."

On Nov. 16-19, Kierstin will return to the Annual Teen Institute Conference in Penn Yan, NY – this time as a youth staff leader. To prepare for the multi-day event, she has been working with other youth staff members to develop presentations, experiential workshops, small discussion groups, and prevention planning sessions that will educate more than 175 student attendees from local high schools about topics pertinent to adolescents and young adults, including substance, alcohol and tobacco abuse.

"I know she will do great things," Mrs. Cool said.

During the September induction ceremony, Kierstin signed a pledge to remain substance-free and help promote healthy lifestyles among her peers and community. As part of this year's annual conference, Kierstin and a team of LaFayette CSD student participants, under the supervision of team advisers Mrs. Cool and Kelly Fredericks, will develop an action plan unique to their school community that offers students strategies for navigating adolescent challenges and promotes healthy decision-making.

LaFayette Teen Institute is now on Facebook. "Like" the group's page at www.facebook.com/LaFayetteTI for photos, program information, important news and more.