LaFayette educator joins Master Teacher program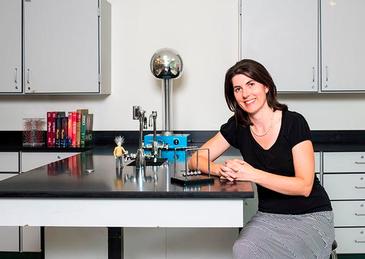 Oct. 20, 2017: LaFayette Central School District educator Kristin Angello has been named a New York State Master Teacher by Gov. Andrew Cuomo.

The

statewide program

identifies and rewards high-performing K-12 instructors who teach science, technology, engineering and math (STEM) classes, including courses on the advanced-placement, honors, Regents and International Baccalaureate levels. Ms. Angello, who teaches science at LaFayette Junior/Senior High School and coaches the school's Science Club, is one of 48 new "masters" representing Central New York.

"The Master Teacher Program creates a community of teachers experts dedicated to providing a first-rate learning experience for students across New York, and contributes to our efforts to attract and retain the best and brightest in our STEM classrooms," Cuomo said.

The program is designed to boost STEM academics and is supported by State University of New York (SUNY) campus partners in each region of the state.

Throughout their four-year participation in the program, Master Teachers receive a $15,000 annual stipend, engage in peer mentoring and professional development opportunities, and attend regional cohort meetings.

This year marks Ms. Angello's sixth as a high school-level science teacher. Prior to working at LaFayette, she was a civil/environmental engineer for a global design, engineering, and management consulting company.

The latest round of 214 total inductees brings New York state's total to 908 Master Teachers.