Bone Marrow Match Needed
An individual associated with the LaFayette community currently has an immediate need for a bone marrow donation. If you would be interested in seeing if you're a potential match for this need (and/or any potential future needs), please see the information about the "Be The Match" registry, found in this two-page document. Please click on the image below to view.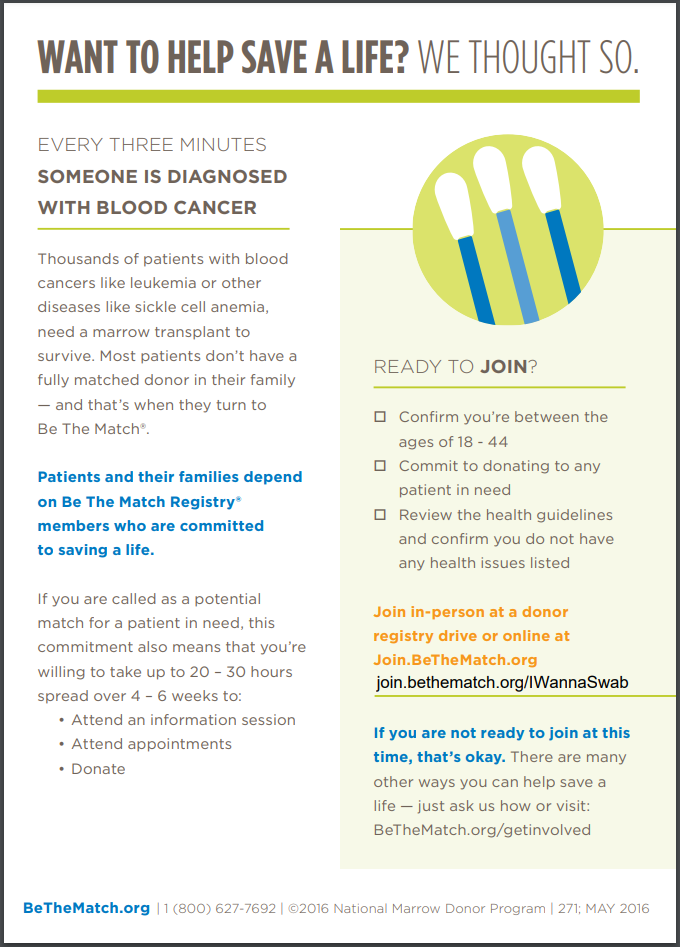 Interested in joining the registry and being a potential match? Head over to the
Be The Match
website to get started, or text "
lancers_v_cancer
" (without the quotations) to
61474
. You can also scan the QR code contained on the document below.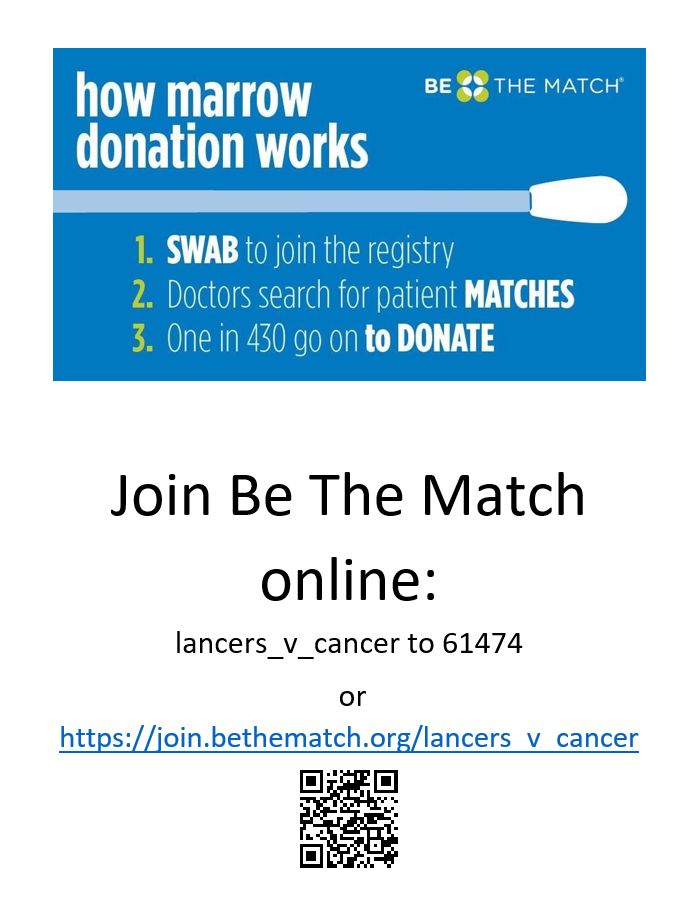 Thank you for your time and consideration regarding this critically important cause!