Oneida Nation Chef Visits ONS
Recently, Chef Arlie Doxtator returned to the Onondaga Nation School for three days of traditional cooking with the students as part of his "Three Chefs – Three Fires" program!
A member of the Oneida Nation, Chef Doxtator has been cooking professionally for more than three decades, and shared his vast experience with traditional foods and cooking techniques with ONS students.
Check out his story by
clicking here
!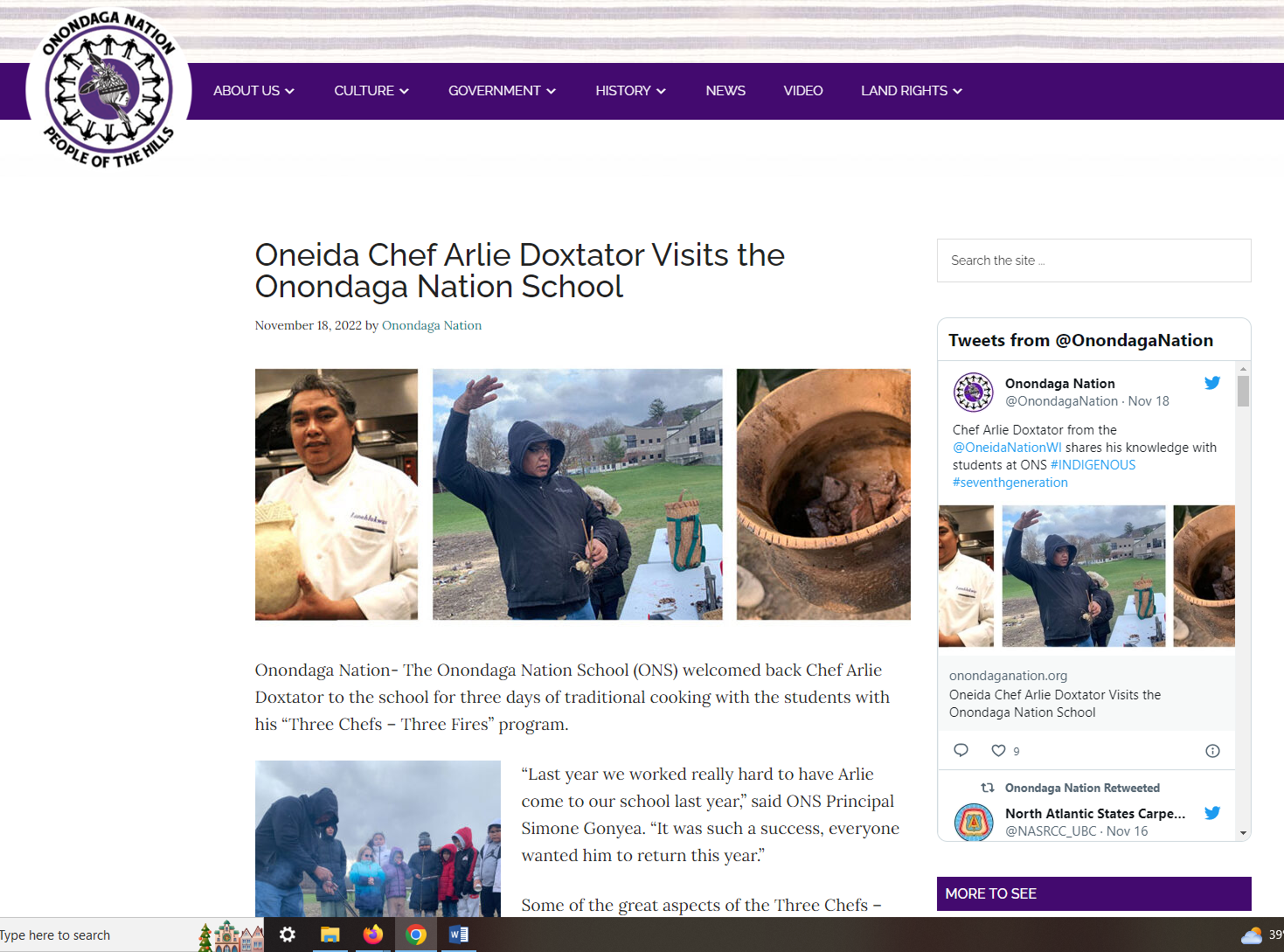 (Banner image and screenshot courtesy of the Onondaga Nation)