District News
Next >> Viewing 1 - 20 of 124 stories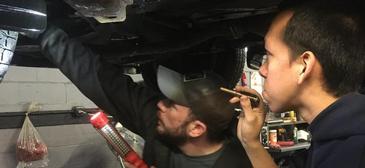 BPS Internships Providing Students with 'Real World' Skills:

An important aspect of the Big Picture School educational experience is a focus on internships. Internships provide opportunities to learn new skills that are relevant in today's economy. They provide our students with hands-on experiences, and sometimes, learning that you really don't like something can be more valuable that learning what you are passionate about. By late fall of their freshman year, Big Picture students are working in our community and learning necessary skills and knowledge needed for specific workplaces. Here are some highlights from a few of the internship sites that the school has secured: ~Kaia is at a new internship at the McMahon Ryan Child Advocacy Center. Kaia's passion for child advocacy has lead her to this site, and she has ...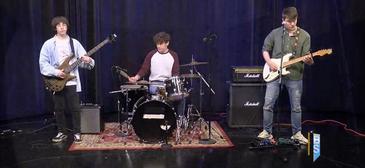 LCSD Student Band 'Decent' Performs on Bridge Street!:

A band partially comprised of current LaFayette Central School District students recently performed on Bridge Street! Current students Grady Collingbourne and James Baker of the band "Decent" performed live on the show. They played a rendition of Peach Pit's "Mighty Aphrodite." Congratulations on an amazing performance!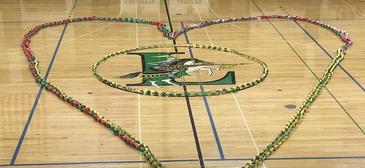 Chains of Kindness:

Recently, the LaFayette Central School District's Physical Education, Health & Family, and Consumer Science teachers undertook an endeavor that sought to include every student in our district, through the "Chain of Kindness" project! Throughout the four schools, December's word was "kindness." As such, students were tasked with finding ways to to show kindness throughout the month. Students could write down something they did that demonstrated kindness, or document examples of kindness being demonstrated by others. Staff was likewise encouraged write about incidents of kindness that they witnessed, all toward the ultimate goal of fostering a community of kindness throughout the district. ...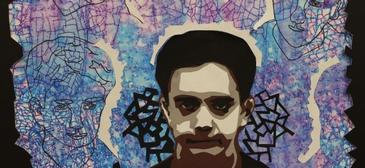 2020 Scholastic Art Award Winners Announced:

The LaFayette Central School District's Art Department is thrilled to announce the district's 2020 Scholastic Art award winning recipients! Of the 4,600-plus individual entries submitted from the Central New York region, 23 LaFayette students received awards, totalling 32 winning pieces. You can view a slideshow of some of the winning pieces below (don't forget to view it in fullscreen): Their work will be displayed in the Whitney Applied Technology Center (at Onondaga Community College) from Jan 15 - Feb. 28. The opening night of the show will feature a special awards ceremony to honor all recipients. Gold Key recipients are recognized individually on stage, while both Silver Key and Honorable Mention recipients will be recognized as a group during ...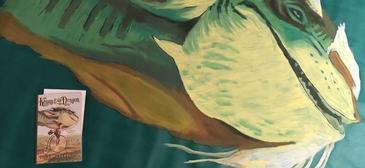 Grimshaw's All-school Reading of 'Kenny and the Dragon' Underway:

On Monday, Grimshaw Elementary kicked off its participation in the "One School, One Book" initiative. All students were given a copy (to keep) of Tony DiTerlizzi's "Kenny & the Dragon," which they will be asked to read aloud at home with family members over the next month. Every couple of days (following the completion of a scheduled chapter of the book), home room teachers will hold trivia contests in-class, giving students who correctly answer questions about what they've read the chance to win some cool dragon-themed prizes! Furthermore, Ms. Reppi created a huge painting of Grahame (the dragon from the book), but that is missing something key: the scales! Throughout the school, ...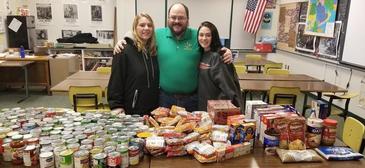 '5 for 5 Food Drive' Collects Over 500 Items for Food Pantry:

Recently, the LaFayette Central School District's "5 for 5 Food Drive" put the finishing touches on a successful holiday collection! As the drive's moniker indicates, the 5 for 5 drive challenged students from the LaFayette High School and Big Picture School to contribute either $5, or 5 non-perishable food items for collection (in exchange for in-class extra credit points), all of which benefit the LaFayette Outreach Food Pantry. Normally run by Maura Daly-Picciotti, this year's event was helmed by pinch-hitter Tim Baker. Mr. Baker himself leaned heavily on the exceptional work of two seniors, Lauren P. and Lily B., who led the charge in collecting over 500 food and toiletry items during the event! Special thanks ...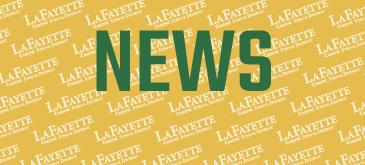 Girls Varsity Basketball Game Cancelled 12/16/19:

Dear LaFayette School Community: Tonight's Girls Varsity Basketball game vs Pulaski has been cancelled. This afternoon the Pulaski school bus went off the road on RT 11 north of Nedrow. While driving on RT 11, the Pulaski bus encountered a vehicle that was driving erratically and the bus driver moved over to the shoulder to avoid the vehicle. The Pulaski bus slid off the road while attempting to make way for this unsafe driver. It is believed that the individual who was driving erratically was involved in a police chase. This individual has been apprehended by police. No LaFayette students were involved in this incident. While we have no reports of serious injuries and out of an abundance of caution, tonight's Girls Varsity basketball ...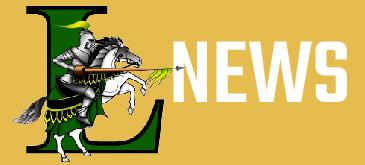 Parents Day Out - Dec. 14!:

This Saturday, the LaFayette Central School District is hosting a "Parents Day Out" event! Please click on the image to open the full-size flyer and registration form. The event promises a fun afternoon of games and activities for kids, supervised by Student Council students and advisors, which aims to give parents some much needed time to shop, decorate, or to do whatever else they need to do! The event will take place on Dec. 14, 2019 from 11 a.m. - 3 p.m. in the LaFayette Junior-Senior High School cafeteria. Snacks and a pizza lunch will be provided. If your child has any allergies, please make sure you provide snacks that he/she can have. Note: There will be a sign-in/sign-out table ...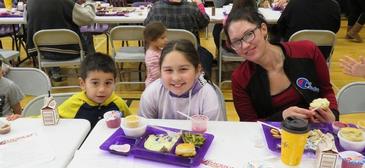 ONS Hosts Harvest Dinner:

Last Tuesday, the Onondaga Nation School hosted a wonderful harvest dinnerl! The school began serving meals at 10:45 a.m. and we did not stop serving until almost 1 p.m. All told, the school served over 430 meals for the event! School faculty and staff helped prepare and serve a stunning assortment of food, including (but not limited to): Corn casserole, butternut squash, corn soup, chocolate chip pumpkin bread, and pumpkin fluff. The dinner also hosted some fun prize events, including a basket raffle, bike raffle, and 50/50 fundraiser, all in support of end-of-the-year field trips for the students.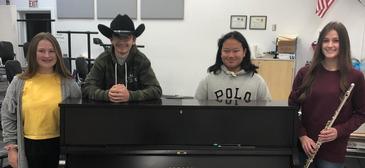 LCSD Students Selected for All-County Performance:

Congratulations are in order for several LaFayette High School students, who were recently selected to perform at the Onondaga County Music Educators Association (OCMEA) Senior High All-County Music Festival! Victoria K. - Band (ranked 10th in the county on flute!) Sarah W. - Chorus Aidan G. - Chorus Scott H. - Chorus These students were selected based on their performance of rigorous audition material, for which they spent months preparing. Being selected for the all-county performance, especially in Onondaga County, is an impressive accomplishment! The OCMEA concert will be held on Jan. 11 at 2 p.m. at West Genesee High School.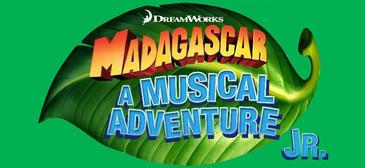 Grimshaw Elementary Presents: Madagascar!:

A reminder for the community: Grimshaw Elementary's production of "Madagascar: A Musical Adventure" takes place this Friday, Dec. 6 at 7 p.m.! The play will be held in the high school auditorium. We hope you'll come see these talented fifth and sixth graders perform. Admission will be $5 per individual or $20 for families.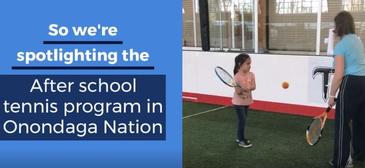 USTA Video Highlights Native American Heritage Month:

Last month, some Onondaga Nation School (ONS) students and staff were featured in a video created by the United States Tennis Association, highlighting Native American Heritage Month! The video spot highlights ONS students taking tennis lessons Dr. Jennifer Kagan and ONS art teacher Chris Capella. Dr. Kagan founded Onondaga Nation's branch of the National Junior Tennis Association 17 years ago. Today, students continue to meet after school, practicing at Tsha' Thon'nhes (the Onondaga Nation Pavilion) and learning more about the sport. To view the video, click here !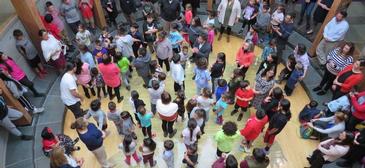 Onondaga Nation School Celebrates Student Attendance:

Students and staff at the Onondaga Nation School (ONS) recently celebrated the school's improvement in overall attendance in a very cool way. Chiefs Shannon Booth and Jesse Lyons led the students in the "Stomp Dance" around the school, as a way of bringing everyone out to celebrate a great achievement! The procession went throughout the school, from room to room, before concluding in the gym. In September of this year, ONS saw 24 students achieve perfect attendance for the month, followed by another 13 students in October! In addition to the school-wide celebration, a notice of special recognition will be sent home, honoring the students who've had months of perfect attendance. On time and present… every ...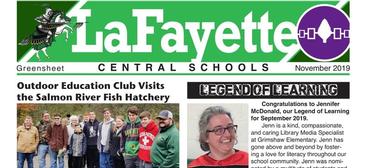 November 2019 Green Sheet Newsletter:

The November Greensheet has arrived! Please click HERE to read all the exciting things we have going on in the District, or click on the "Greensheet" logo on the District home page.
In Honor of a Former Onondaga Nation Principal:

The LaFayette Central School District was saddened to learn of the passing of Lloyd "Biddy" Elm, Sr. late last week. A former Onondaga Nation School Principal, Dr. Elm's career in education was filled with accolades. He was named as the National Indian Education Association's "National Indian Educator of the Year" in 1987, and later earned a Lifetime Achievement award from that same institution. Dr. Elm was also received the New York State Board Association's "President's Award," and was a two-time recipient of the Leo Reano Award. It is with great appreciation that we honor Dr. Elm's memory, and all the good that he brought to the Onondaga Nation School and the LaFayette community ...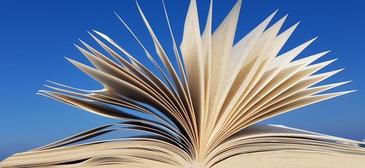 LCSD Alum Sees Third Book Published:

Hearty congratulations go out to LaFayette Central School District alumna Kate Racculia (class of '98), who recently saw her third book published! " Tuesday Mooney Talks to Ghosts " (Houghton Mifflin Harcourt) will be released on Oct. 8! Want to celebrate the occasion? Stop by the Barnes & Noble in DeWitt (Erie Blvd.) where Kate will be holding a reading/signing event! The event will be held on Friday, Oct. 11 at 6:30 p.m. Kate is the daughter of Jane (a retired Grimshaw teacher) and Mick, and currently resides in Bethlehem, PA. She teaches online for Grub Street, works at her local library, does private manuscript consults, and sings in the oldest Bach choir in America. Join the excitement, ...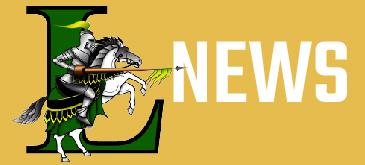 Notification Regarding the District's Emergency Response Plan:

The LaFayette Central School District has an Emergency Response Plan (ERP) in place to address student and staff safety issues. The ERP would be activated in the event of a local disaster or school emergency. Statistics show that schools are still among the safest places to be on a day-to-day basis, due to the strong commitment of educators, parents, and the community toward their children. Nevertheless, disasters do happen, and as such, no district can be complacent in its efforts to make its schools even safer. Per the district's S.A.V.E. Plan , the designated chief emergency officer will be responsible for coordinating communication between staff, law enforcement, and first responders to ensure understanding of the district-level ...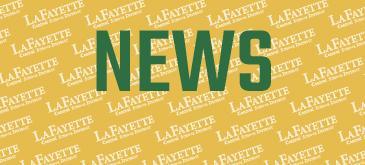 Pearson Data Breach:

August 29, 2019 LaFayette CSD subject to Pearson Data Breach LaFayette Central School District was recently advised by Pearson Education Inc. that some student information from the AIMSweb1.0 was accessed by an unauthorized third party. AIMSweb is a reading and math diagnostic assessment tool used to screen students for basic reading and math skills. The district purchased this assessment through the Central New York Regional Information Center who has been assisting LaFayette Central School Districts in responding to this data breach. Pearson reports it has taken steps to remediate the incident as well as put in place enhanced protections to guard against similar incidents. Originally the district was informed by Pearson that 56 LaFayette student first names and ...
Next >> Viewing 1 - 20 of 124 stories