District News
<< Previous Next >> Viewing 21 - 40 of 354 stories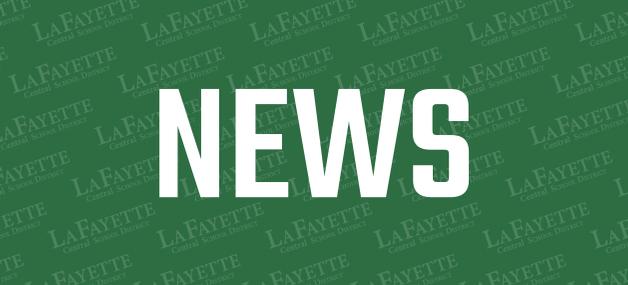 Vaccination Clinic - Grimshaw Elementary 11/28 3-6 PM:

Vaccine Clinic Monday November 28, 2022 - Grimshaw Elementary 3:00-6:00 PM Dear Families and Staff Members: Wegmans Pharmacy will offer an optional vaccination clinic on Monday November 28, 2022 from 3:00-6:00 PM in the cafeteria lobby at Grimshaw Elementary School. Vaccinations available at this clinic include the Pfizer Bivalent Booster for ages 5 and older, and the flu vaccine (ages 2+ and 65+). Parents must accompany any students participating in the clinic. The clinic is open to all LaFayette students, families, staff members, or community members. Here is the link for your vaccination clinic scheduled on November 28th from 3 to 6pm at Grimshaw: https://c.ateb.com/8a108e206c55489f80e53be68a69b8cc ...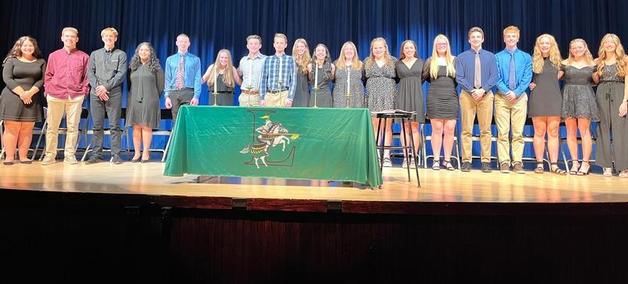 2022 NHS Inductee Ceremony: On Nov. 9, the LaFayette Chapter of National Honor Society (NHS) inducted 13 new members into the organization. At the induction, NHS President Emily McClary gave a speech comparing the four pillars of honor society to the attributes of an artist:
Connecting scholarship with an artist's perseverance;
Character with attitude and discipline;
Service with a need to create for others, and;
Leadership with an artist's ability to inspire Physical Education teacher Cheryl Polinsky was selected to be the guest speaker, and she challenged the students to live "Ubuntu," a concept in which one's ...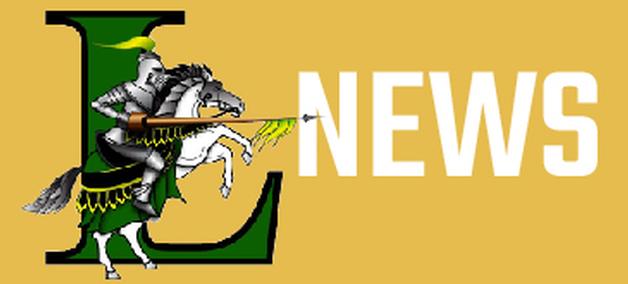 Incident Grimshaw Elementary 11/14/22:

November 14, 2022 Good Afternoon - This is Jeremy Belfield, Superintendent for LaFayette Central Schools. Ms. Petranchuk, our principal at Grimshaw Elementary school was informed this morning about .22 caliber ammunition rounds found in the gymnasium at Grimshaw Elementary at approximately 7:45 this morning. A student found the ammunition rounds on the floor of the gymnasium and immediately notified school staff. Our school resource officer identified the items as .22 caliber bullets. The staff member turned the item over to the principal. Our principal interviewed the students who recovered the item and our on-site Onondaga County Sheriff deputies searched the area for any other prohibited items. Following a search ...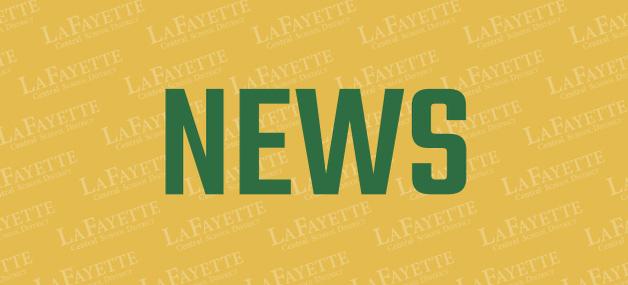 Boil Water Order Lifted - GS/DO/Transportation:

Boil Water Advisory Lifted for Grimshaw Elementary/Transportation/District Office November 7, 2022 Good Morning, The Onondaga County Health Department has lifted the boil water advisory for Grimshaw Elementary, the Transportation Building/District Office. The county health department performed testing on water samples pulled on Friday and Saturday. All samples returned clean results and the county has subsequently lifted the boil water advisory. Thank you to our partners at Onondaga County Health Department and LaFayette's food service, maintenance and custodial workers for their assistance during the boil water advisory. Signage has been removed from our drinking fountains and sinks regarding the boil water advisory. ...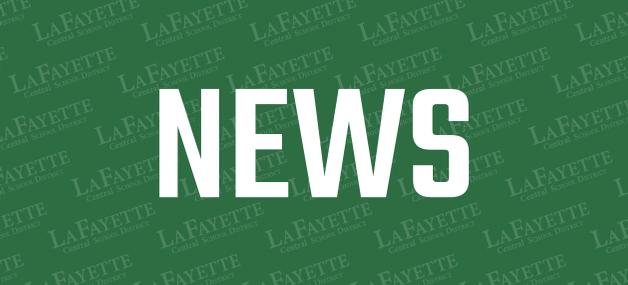 Boil Water Order - Grimshaw/District Office/Transportation Buildings:

November 3, 2022- Boil Water Order for Grimshaw Elementary/District Office/Transportation Buildings Dear Families and Staff Members: The district was informed this evening that a boil water order has been issued for Grimshaw Elementary and the District Office/Transportation Buildings. The Onondaga County Health Department performs routine testing of our well water. A recent sample that was pulled from a sink in the district office tested positive for E. Coli bacteria. As part of the standard protocol and in the interest of everyone's safety, the Onondaga County Health Department has issued a boil water advisory for Grimshaw Elementary and the District Office/Transportation Building. The district will supply each classroom with bottled water. ...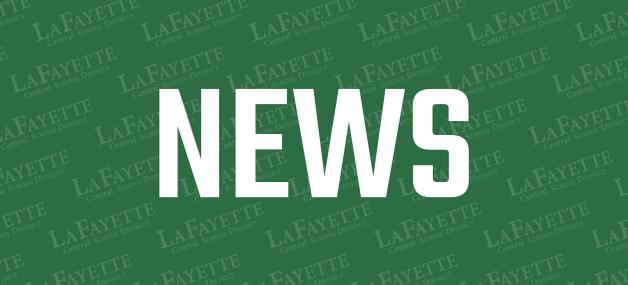 Incident LaFayette High School 9/12/22:

September 13, 2022 Dear Families and Staff Members - I am writing to inform you about an incident that occurred at LaFayette High School on Monday September 12, 2022. Two modified football players on our combined football team were involved in an altercation at the conclusion of football practice yesterday. One of the students involved was injured and required medical attention. First responders from LaFayette Ambulance, Tully Ambulance, the New York State Police, and Onondaga County Sheriff's Department responded to the call for assistance. We wish the student who was injured a quick recovery. Athletic directors from each of our partner schools have been in communication regarding this incident. School administrators ...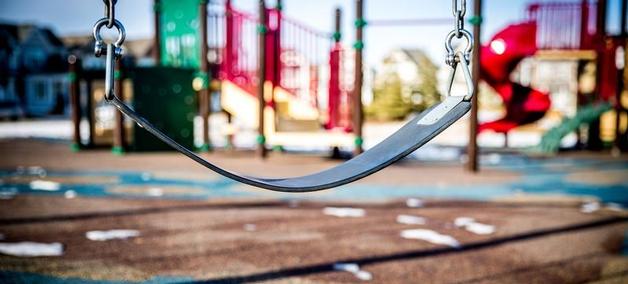 Notice: Grimshaw Playgrounds to be Closed in July:

Dear families and community members, Both playground areas at Grimshaw Elementary are currently closed, due to contractors performing work on replacing two septic tanks (one of these tanks is near the rear playground area at Grimshaw Elementary). Contractors are also completing necessary site work to accommodate the renovations at Grimshaw. For the safety of everyone, both playground areas at the elementary schoolwill remain closed at the until further notice. Thank you for your understanding and cooperation. If you have any questions, please feel free to contact Superintendent Belfield via email , or by calling (315) 529-9550.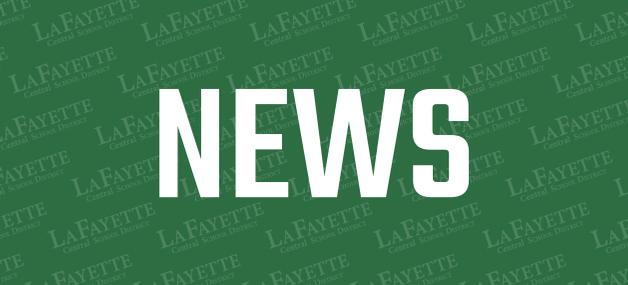 2022 Graduation Livestream:

Tonight's Class of 2022 Graduation Ceremony will be livestreamed beginning at 6 p.m. To watch live, please click on the link below. Congratulations again to the Class of 2022! Click here to watch!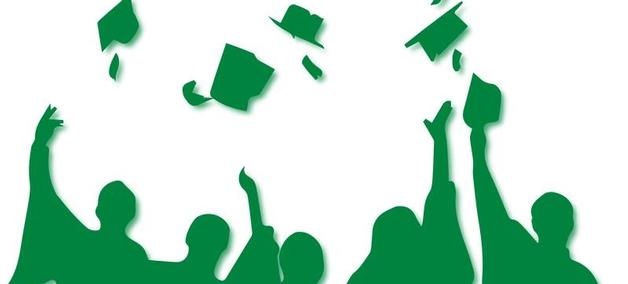 2022 Commencement Ceremony:

Congratulations to the LaFayette Central School District's Class of 2022!

The commencement ceremony for this year's graduating class is scheduled for Friday, June 24, 2022, at 6 p.m. in the high school auditorium. The address is 3122 Route 11 North, LaFayette, NY 13084. There will be limited seating, and tickets are required.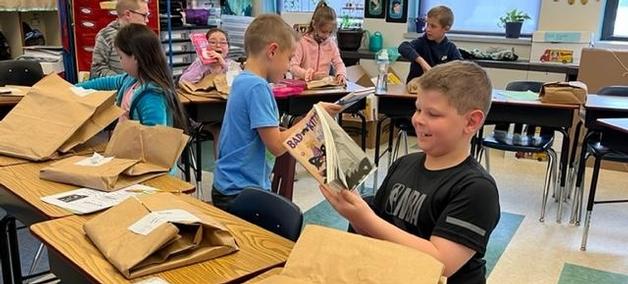 Book Blast Program Receives Overwhelming Community Support:

Earlier this month, we highlighted the winners of the Book Blast program's "Treasure Chests," which contained books meant to help these Grimshaw students begin to build their own at-home libraries. As part of that program, the students themselves undertook a campaign to try to send donation links to 10 people each, so that any community members who wanted to contribute to this awesome program could do so. To say that the community "came through" in this regard is a vast understatement, as more than $21,000 was raised to help put books in the hands of students as we approach the summer! This meant that each student at Grimshaw recently received, at minimum, four books to add to their libraries at home! A sincere and heartfelt "thank you" goes ...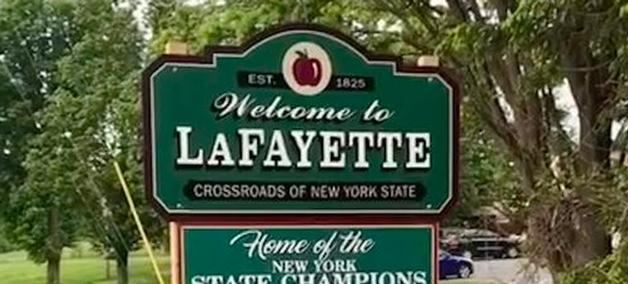 Town of LaFayette Honors State Championships: Recently, a group of LaFayette Central School District alumni worked with the Town of LaFayette to devise a way to honor the district's state championship athletic teams.
That "way" was determined, and as you drive through LaFayette, be sure to check out the addition to the town sign!
Thank you to the Town of LaFayette for honoring our state championship teams, and to our alumni for helping to find a very cool (and very public) way to celebrate their accomplishments!
Go Lancers!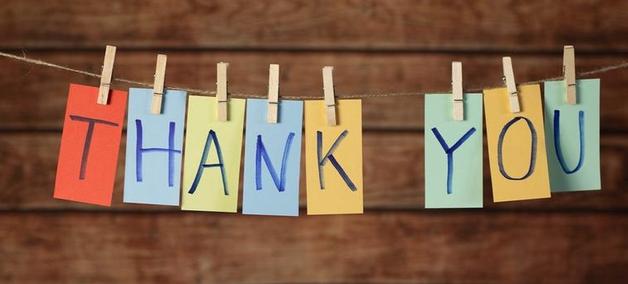 Voters Approve Budget, Vehicle Purchase, Elect Two BOE Member: May 17, 2022 - For Immediate Release LaFayette voters approve $21.3 million budget, elect board members On May 17th, LaFayette Central School District voters approved the district's $21.3 million 2022-2023 budget proposal, elected two board of education members and approved purchasing two new student transportation vehicles, one mini-payloader and one pick-up truck. Voters approved:
An $21,389,579 budget for the 2022-2023 school year that increases spending 3.67 percent and carries a 1.99 percent tax levy increase: 174 yes, 48 no;
Purchasing two new student transportation vehicles, one mini-payloader and one pick-up truck at a total cost not to exceed $449,300: ...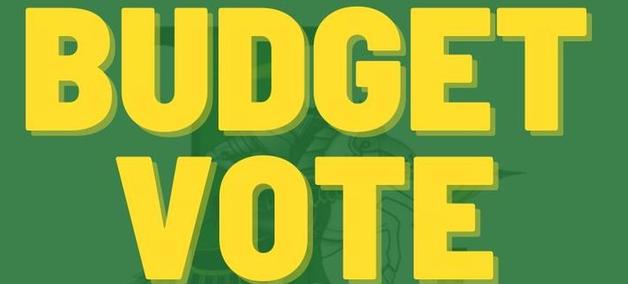 May 17, 2022 Budget Vote Reminder:

Budget Vote Reminder May 17, 2022 Dear LaFayette CSD School Community: Be sure to stop by the LaFayette Jr./Sr. High School and let your voice be heard on the proposed 2022-2023 school district budget, vehicle proposition, and board election. The polls are open from 1:00 PM - 9:00 PM today. The proposed budget vote provides for all of the current opportunities for students, including college credit courses for high school students, career and technical education opportunities for students, transportation for internships and community learning experiences, small class sizes, and adds a social worker at Grimshaw Elementary School. All of our budget materials are available on our website - click here . If you have ...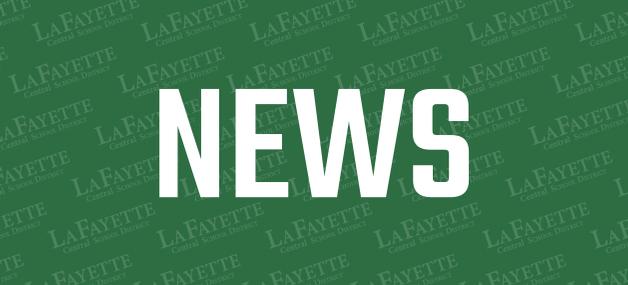 Updates for Community, Families, Students and Staff 4/29/22:

Updates for Families and Staff Members - April 29, 2022 Dear Families and Staff Members: The month of April flew by. Here are some important announcements and highlights: No School Thursday May 26 and Friday May 27 There will be no school for students and staff on Thursday May 26 and Friday May 27. Based on the mild winter, we used very few snow days/emergency closing days. Our board of education recently approved a change to the school calendar to provide this additional time off for students over the Memorial Day weekend. School buildings will be closed on Thursday May 26, Friday May 27, and Monday May 30, 2022 for the Memorial Day Weekend. Please enjoy the time with your families, but also take time to remember military service ...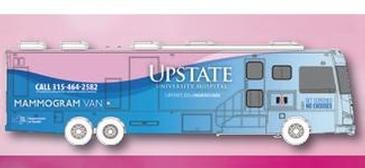 Upstate Mammography Van to Visit LaFayette:

Breast cancer is one of the most common cancers in women, affecting one in eight women. It's also one of the most treatable cancers when detected early. Mammograms - x-rays of the breasts - are the most effective screening procedure for the early signs of breast cancer. To help more women get screened, Upstate University Hospital's Mammography Van will visit the LaFayette Junior/Senior High School on Tuesday, May 31, 2022, and will provide screenings from 10 a.m.-3:30 p.m. for women who have scheduled an appointment. To be eligible for a mammogram on the van, women should be 40 years and older, not have had a mammogram in the past 12 months, and not be experiencing breast problems. The mammography van is equipped with a state-of-the art 3D digital mammogram system, ...
<< Previous Next >> Viewing 21 - 40 of 354 stories