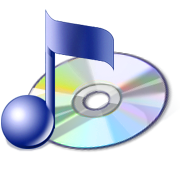 LaFayette Jr/Sr High School
Vocal Music Department
Mr. Jay Czyz - Teacher





I hope everyone had a fantastic summer and are now ready to tackle the 2012-2013 school year. I look foward to a great year with Junior High Chorus, Senior High Chorus, Music Explorations, Vocal Ensemble and the Major Musical Production.

Just a couple of reminders...
.......The "Vocal Lesson Schedule" has been attached on this site for all to view and make parents aware of when their son/daughter's lesson is.
.......The "Grading Policy Packet for Chorus" and a "Music Activities Calendar" has also been attached. Please mark all of those dates down that pertain to your son/daughter. Remember, ALL concerts are MANDATORY!!!! We are having another "Fine Arts Festival" on March 21st. Also, take note that we have combined the Junior and Senior High for the Winter Concert.


So far, so good....thanks for allowing your son and/or daughter to be involved in our music program in one way or another. It's so important to keep the Fine Arts alive and well in our district.